Welcome to Warmlock HVAC & Insulation Fasteners Manufacturing.
Opening Hours: Mon - Fri || 09:00 am - 06:00 pm

Stainless / Galvanized Steel Self-locking Square Washers
Warmlock steel self square locking washers are manufactured to match Warmlock Insulation Hangers or Anchors, Quilting Pins, CD Weld Pins, lacing anchors, lacing hooks, etc., to complete the fabricated system by locking or fastening to affix the insulation layers.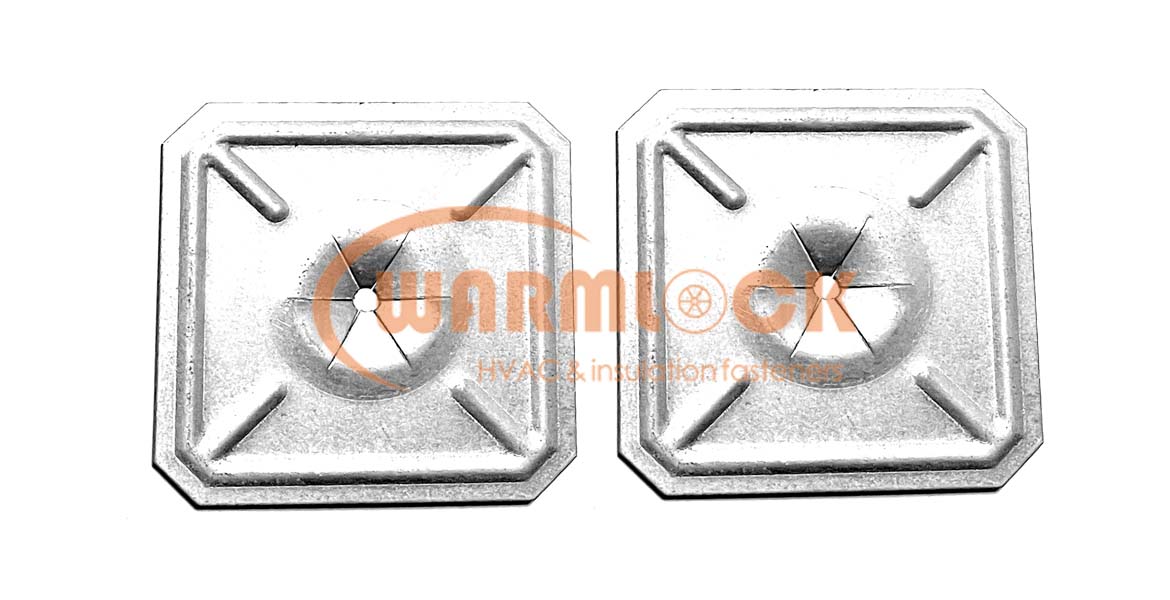 Warmlock steel self-locking square washers are made of galvanized steel or stainless steel as the majority, in 0.5mm thickness, and available for all pin diameters.
Popular size of square self-locking washers: 38mm (1.5") x 38mm (1.5")