Welcome to Warmlock HVAC & Insulation Fasteners Manufacturing.
Opening Hours: Mon - Fri || 09:00 am - 06:00 pm

Electric Welding Machines for Insulation Pins
The electric welding machine can install Warmlock insulation pins and fix the thermal insulation layer quickly.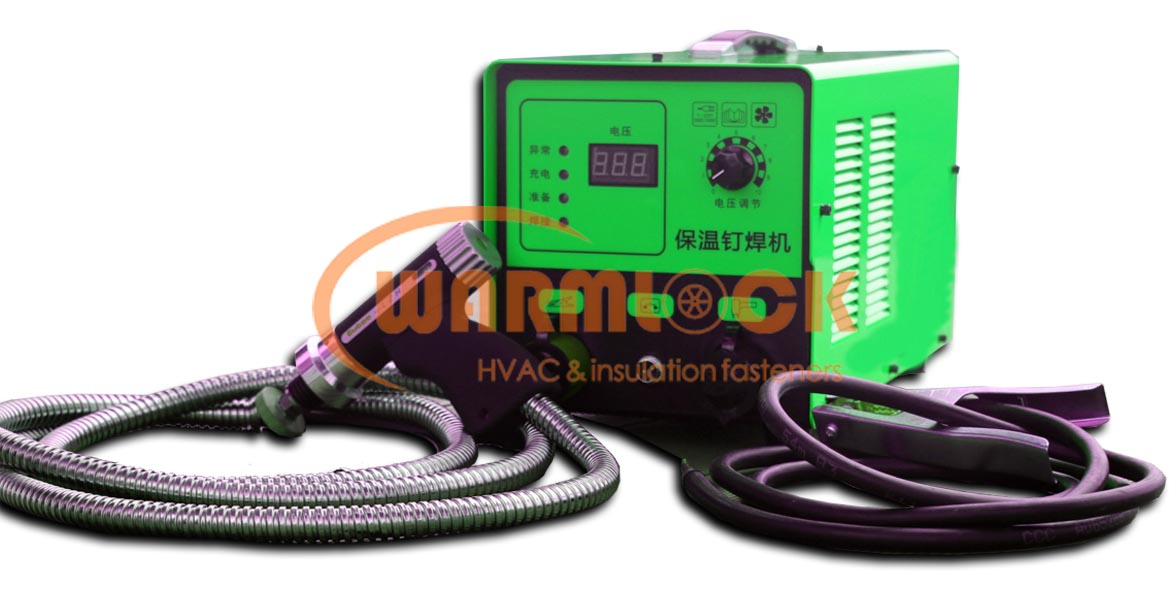 How to use the electric welding machine?
After the thermal insulation layer is placed in the installation position, clip the negative pole of the welding machine to the metal layer at the bottom of the thermal insulation layer to ensure good electric conductivity. Cover Warmlock quilting pins with the gun of welding machine, insert them into the designated position of the insulation layer as required, press the gun slightly to ensure that the nail tip contacts the metal layer at the bottom of the insulation layer, and finally push the switch to complete the welding.
Main parameter -
Working voltage: 110V~240V;
Rated input capacity: 500w;
Object processed: metal;
Style: portable