Welcome to Warmlock HVAC & Insulation Fasteners Manufacturing.
Opening Hours: Mon - Fri || 09:00 am - 06:00 pm

Dome Caps for Insulation Pin
Warmlock Dome Caps made to conceal the tips of lacing hook pins, or lacing anchor pins, or quilting pins, or hangers in the installing or fabrication of insulation mats or jacekets, when these pins pierce through the insulation with tips exposed. Dome cap washers own the property of self-locking.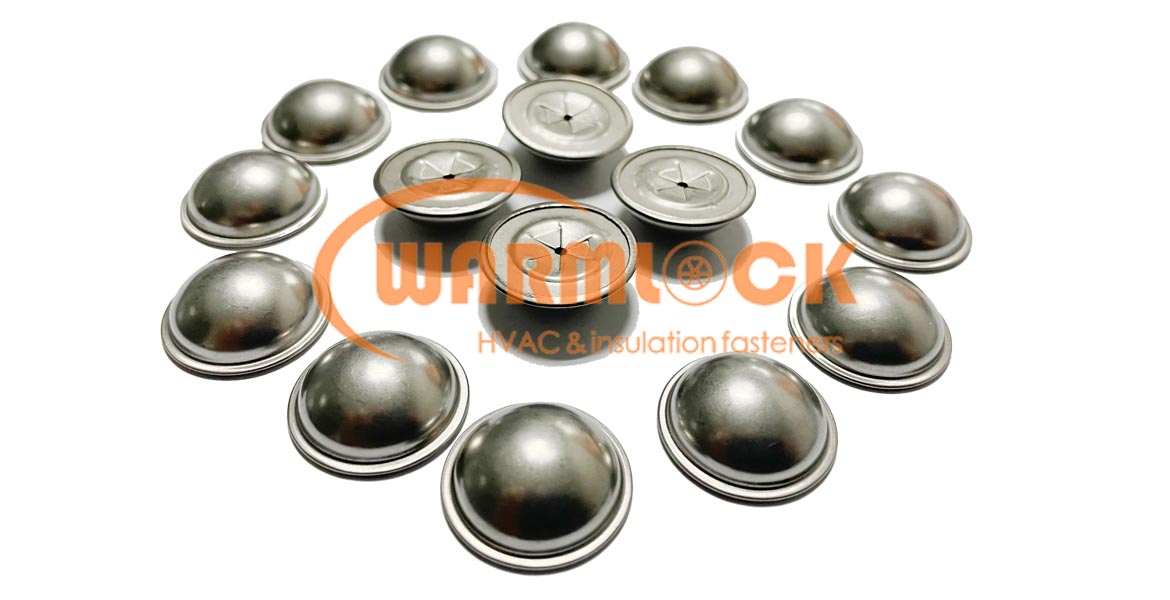 Popular material type of dome caps:
304 stainless steel;
Galvanized steel;
Aluminium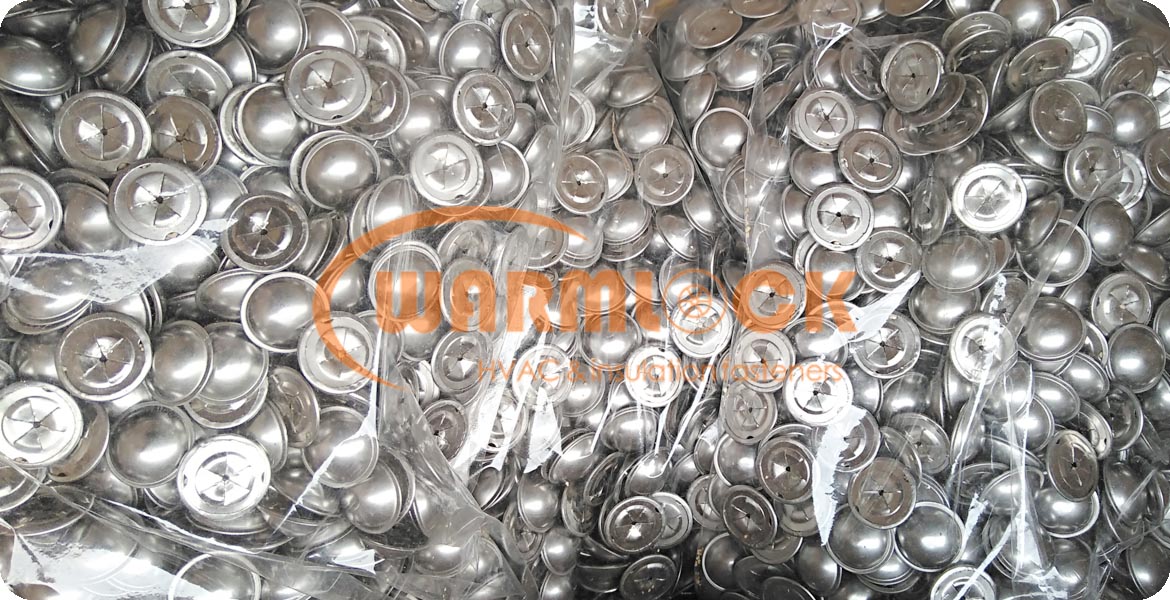 Typical specifications of dome caps -
Diameter: 22mm, height: 7.5mm;
Diameter: 25mm, height: 11.5mm;
Diameter: 30mm, height: 12.5mm;
Diameter: 40mm, height: 9mm;
Application of dome caps -