Welcome to Warmlock HVAC & Insulation Fasteners Manufacturing.
Opening Hours: Mon - Fri || 09:00 am - 06:00 pm

Ribbon Wound Stainless Steel Strapping
Stainless steel strapping is mainly used in thermal insulation projects, and telecom, electric utilities, industrial piping and hoses in the field of petrochemical or manufacturing setting.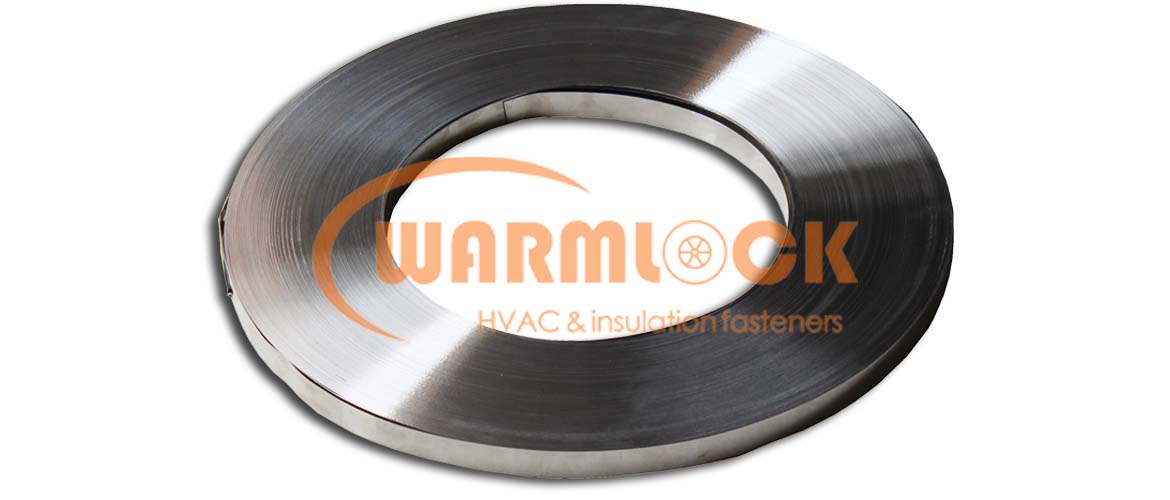 Ribbon wound strapping comes as giant coils, that apply to fixing or fastening of big size objects, like the tanks in oil gas and petrochemical industry, thermal or cold insulation layer on large pipes. Also, the consumers in insulation industry can have these giant coils and cut into various lengths per the pipe sizes at job site and make preformed clamps or ties with wing seal clips..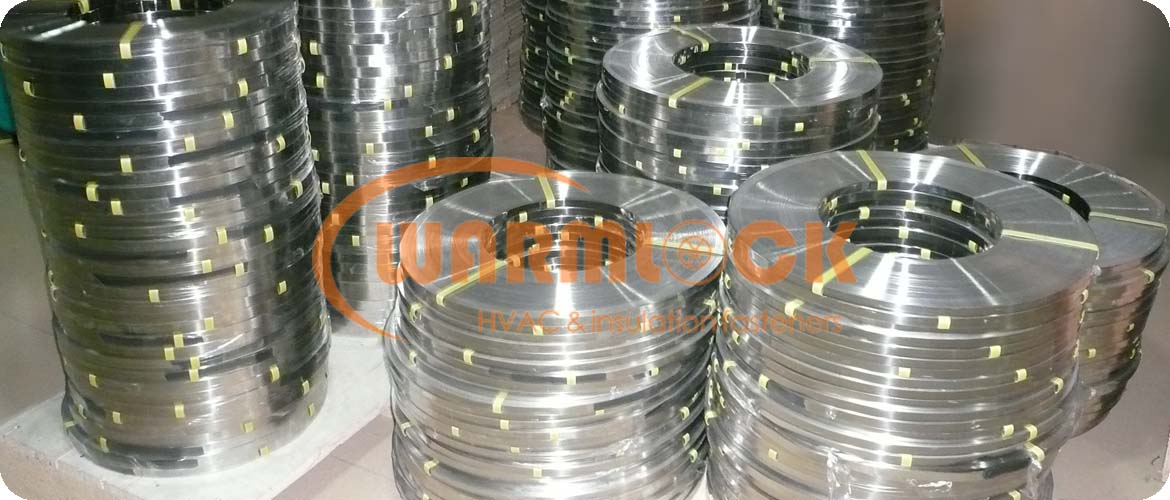 We control the quality from the first link of the production chain – raw material. Our raw material is from the most famous steel brand in China, with our precise working procedure, from calendering, annealing, slittering to surfacing and edge treatment, and packaging. This ensures the property of our strapping on both chemical and physical. With Quality Certificate from the raw material supplier, we keep testing every batch of steel delivered to our door, the chemical analysis is very important for us. We slit and treat our strap edges making sure the safety with no any burr, which is essential since stainless steel strapping is hand operated most of the time..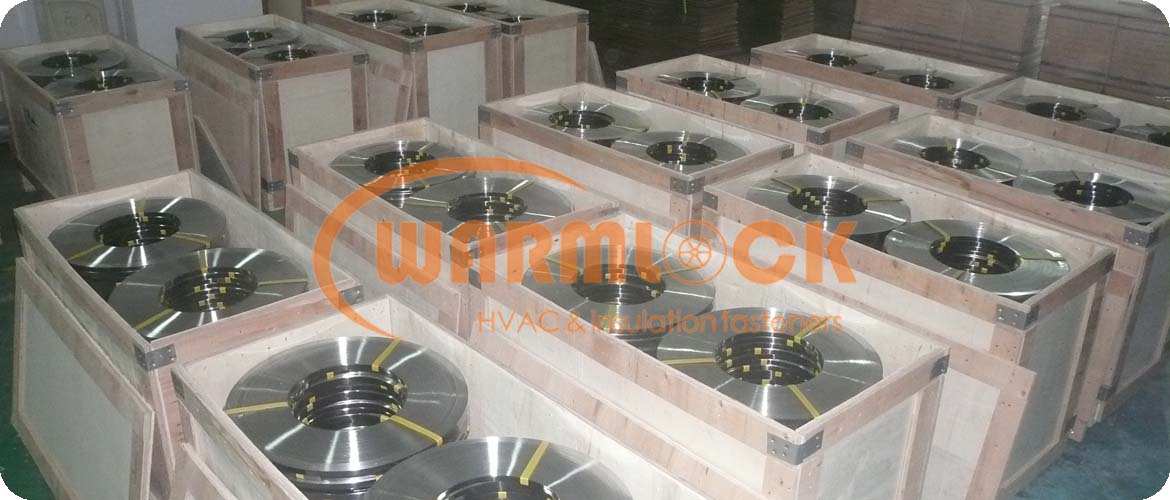 Our stainless steel strapping is available of material 201, 304, 316, 316L, 317L etc.. And can be supplied to clients in complete sets with accessories including tooth buckles, wing seals clips, toggles.
Strapping width available-
1/2 inch ( ie, 12.7mm );
5/8 inch ( ie, 16mm );
3/4 inch ( ie, 19mm );
Or any width over 3/4 inch ( 19mm )
Inside Diameter of coils available-
9.45 inch ( ie, 240mm );
16 inch ( ie, 406mm )
Size or weight per coil-
33 lbs ~ 66 lbs ( ie, 15 ~ 30 kg );
Or, as per request.
Application of stainless steel strapping