Welcome to Warmlock HVAC & Insulation Fasteners Manufacturing.
Opening Hours: Mon - Fri || 09:00 am - 06:00 pm

Stainless / Galvanized Steel Insulation Lacing Hooks Without Pin (2 Holes)
Stainless / galvanized steel lacing hooks without pins are popular insulation fasteners used widely in the fabrication of insulation jackets especially the removable or reusable insulation jackets, insulation covers or blankets, that usually consist of three major layers, a facing layer of coated glass fabric, a liner and a core layer of fiber felt or mat as the insulation filler. The lacing anchors apply with a lacing wire that pierces through all three layers of insulation jackets or covers, being connected to the 2 hole locking washers on the other side. The insulation layers get fixed and fabricated with lacing wire tensioned and tied.
Material of steel insulation lacing hooks without pin -
304 stainless steel;
316 stainless steel;
Galvanized steel;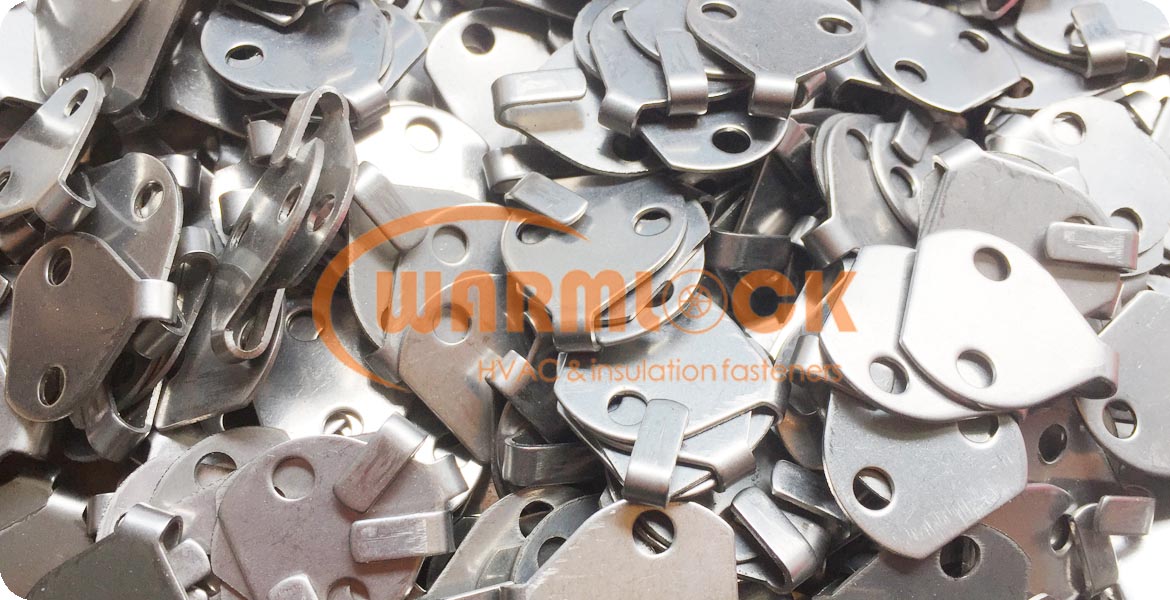 Generally stainless steel round lacing hooks without pin are used with 2 holes washers together, as below picture, they are used as accessories for the fabrication of silicone coated fiberglass cloth, e-glass needled mat, stainless steel knitted stocking mesh and quilting pins.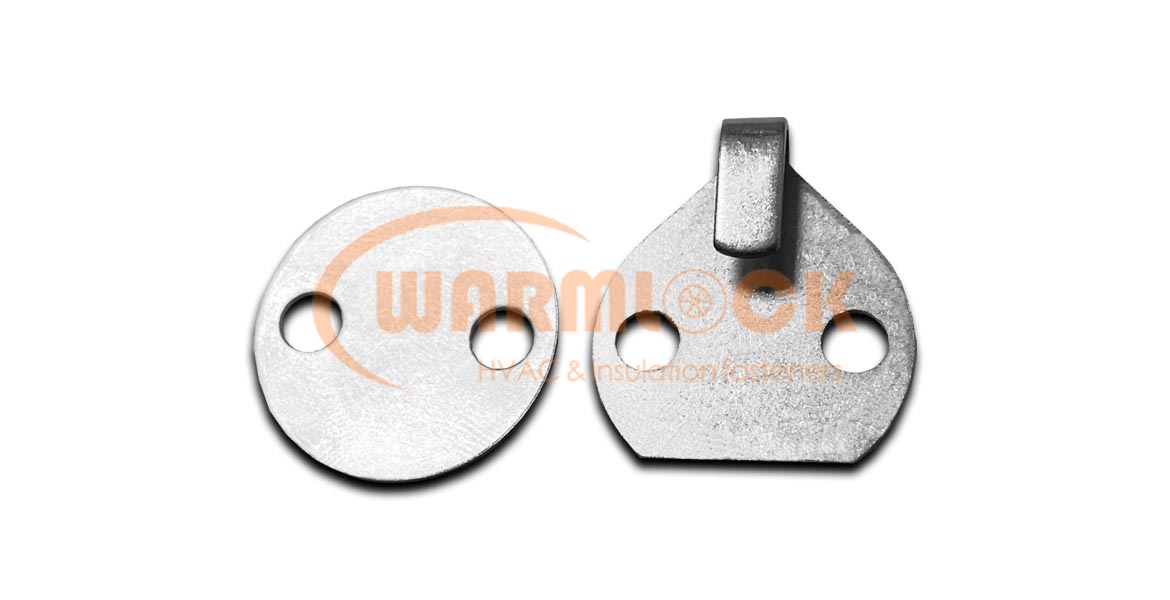 Typical specifications of stainless steel insulation lacing hooks without pin & 2 holes washers -
Material: 304 stainless steel;
Thickness of lacing hooks: 1mm;
Diameter of lacing hooks: 25mm;
Diameter of 2 holes of lacing hooks: 5mm;
Thickness of 2 holes washer: 0.4mm;
Diameter of washer: 25mm;
Diameter of 2 holes of washers: 5mm
Application of stainless steel insulation lacing hooks without pin -