Welcome to Warmlock HVAC & Insulation Fasteners Manufacturing.
Opening Hours: Mon - Fri || 09:00 am - 06:00 pm

Cup Head CD (Capacitor Discharge) Weld Pins
Automatic-Manufacturing of Cup Head CD Weld Pins
Warmlock Cup head CD Weld Pins are manufactured to attach insulation layers to metal surface, involved a lot in HVAC duct lining, air ducts, shipbuilding and maintenance, and various removable or reusable insulation covers and jackets on heating equipments.
Warmlock Cup head CD Weld Pins are manufactured of stainless steel as the majority. Meanwhile we have other options available of galvanized CD weld pins or mild steel weld pins, copper plated insulation CD weld pins, nickel plated insulation CD weld pins.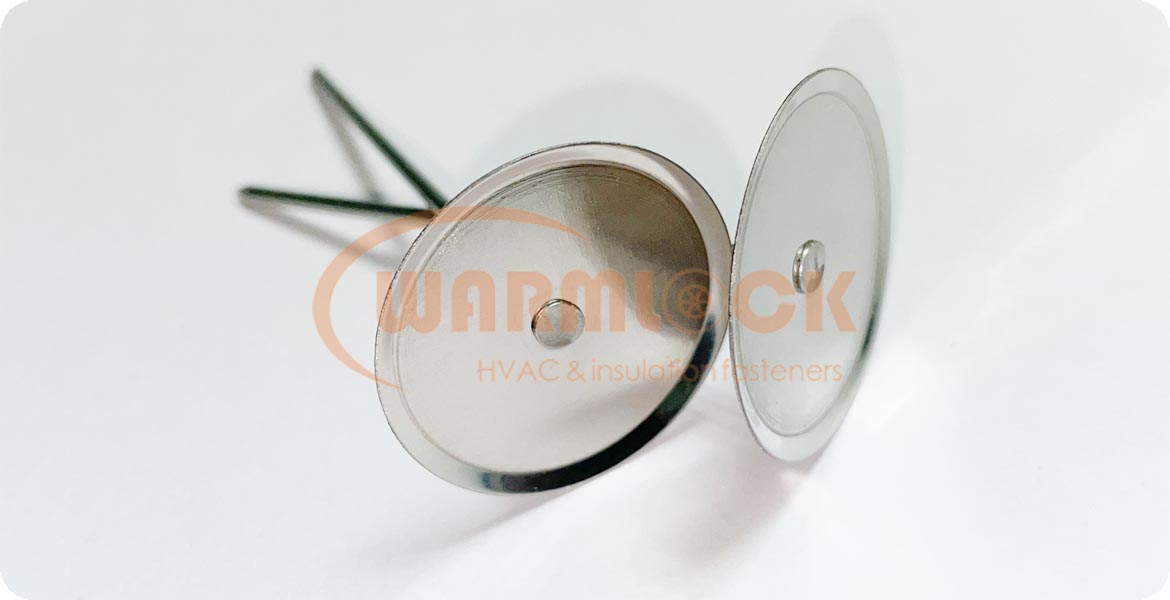 Warmlock Cupped head CD Weld Pins have a cup head in diameter of 30mm (ie,1.18 inches) that is easy for welders to locate during installation. And the cup heads have an upturned bevelled edge that protects the insulation surface from cutting or tearing when the CD weld pins are pushed to pierce through the insulation layers during installation. Also Warmlock has specifically designed the manufacturing technique to ensure the pins to stand firmly and perpendicularly on the head base, unlike quite some of Cupped head CD weld pins in the industries, whose pin parts come loose easily out of the head bases when being held to shake in cross directions, that lowers efficiency when installation or fabrication, even leads the product fail to work. Warmlock Cup head CD weld Pins perform excellent on this precision point.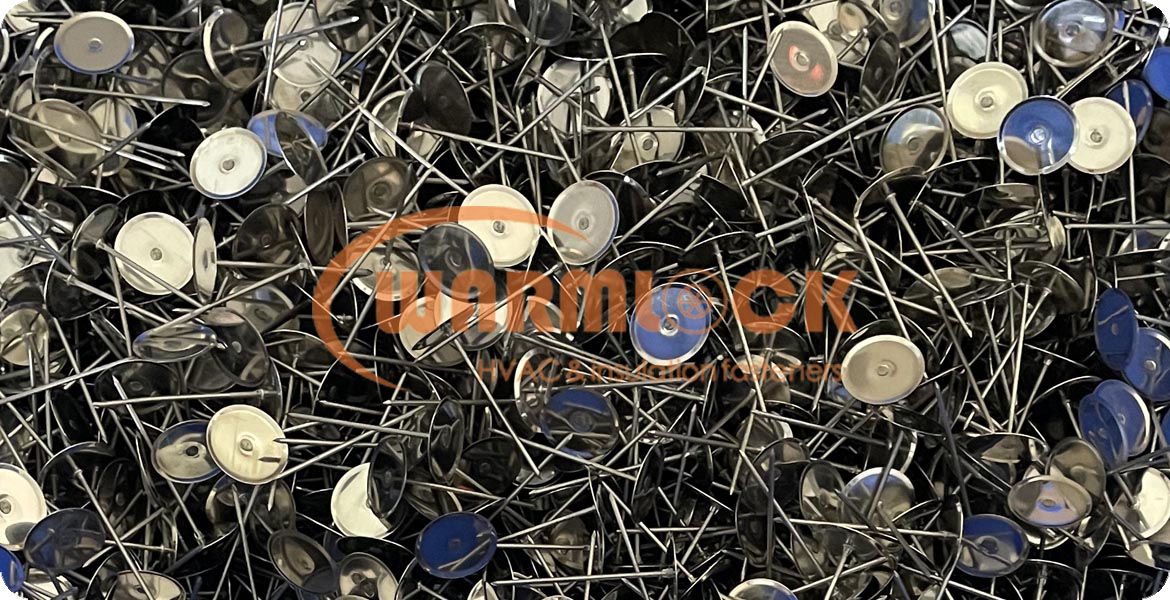 Material of cup head CD weld pins -
Stainless steel;
Galvanized steel;
Mild steel;
Copper plated;
Nickel plated
Typical specifications of Warmlock cupped head CD weld pins -
Material: stainless steel;
Pin length: 65mm (2.5") or 115mm (4.5");
Pin diameter: 2mm (14GA) or 2.7mm (12GA);
Base diameter: 30mm;
Base thickness: 0.5mm
Other spec is available upon request.
Application of cup head CD weld pins -