Welcome to Warmlock HVAC & Insulation Fasteners Manufacturing.
Opening Hours: Mon - Fri || 09:00 am - 06:00 pm

Oscillated Wound Stainless Steel Strapping
Warmlock stainless steel strapping is mainly used in thermal insulation projects, and telecom, electric utilities, industrial piping and hoses in the field of petrochemical or manufacturing setting.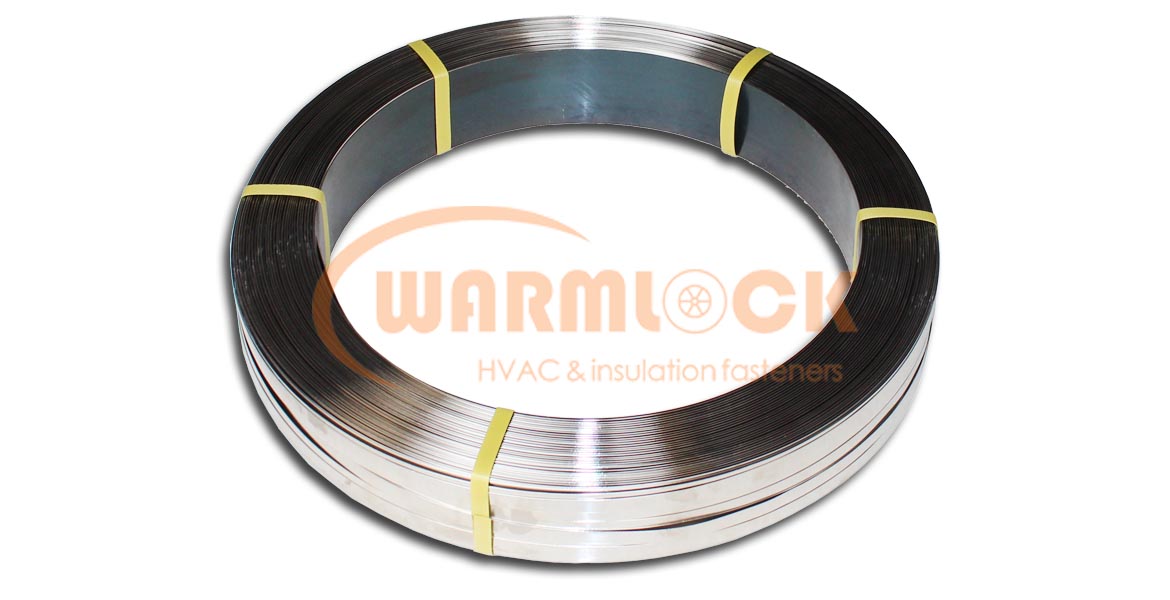 We control the quality from the first link of the production chain – raw material. Our raw material is from the most famous steel brand in China, with our precise working procedure, from calendering, annealing, slittering to surfacing and edge treatment, and packaging. This ensures the property of Warmlock strapping on both chemical and physical. With Quality Certificate from the raw material supplier, we keep testing every batch of steel delivered to our door, the chemical analysis is very important for us. We slit and treat our band edges making sure the safety with no any burr, which is essential since stainless steel strapping is hand operated most of the time.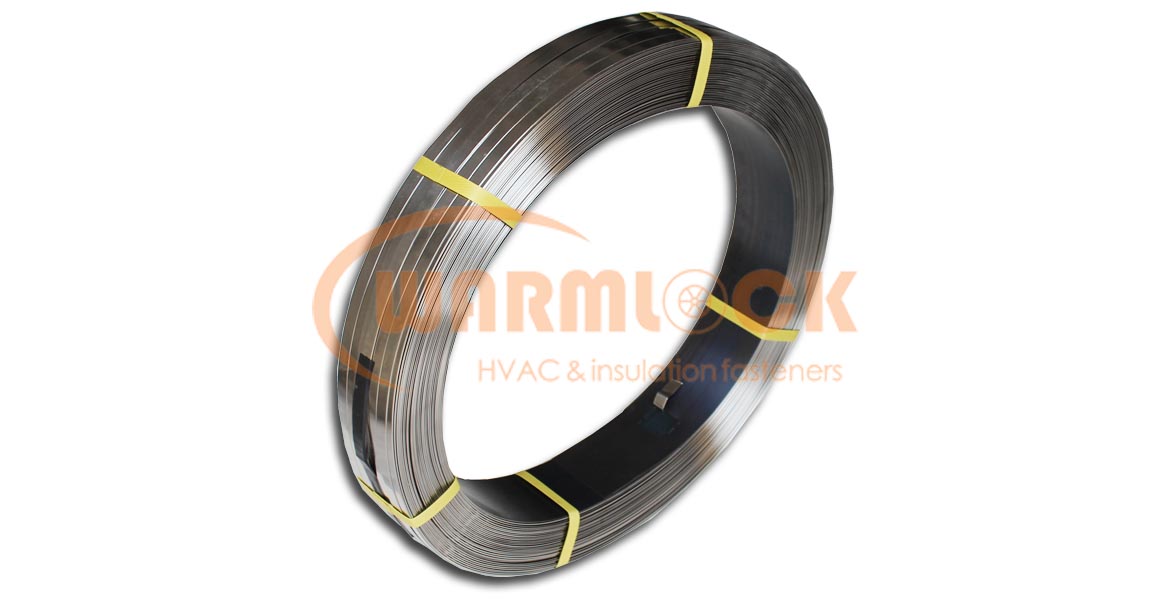 Oscillated Wound stainless steel strapping, like ribbon Wound coils, this kind of package applies to fixing or fastening of big size objects. The difference of the two, is that Oscillated Wound coils can be even larger or heavier, could be double or 3 times of Ribbon Wound coils, and strapping in this kind of package does not bounce off due to its special rolling way - Oscillated. This package is very suitable for auto machine operation.
Oscillated wound stainless steel strapping width available -
1/2 inch ( ie, 12.7mm );
5/8 inch ( ie, 16mm );
3/4 inch ( ie, 19mm );
For any width over 3/4 inch ( ie, 19mm ), we do not recommend to use Oscillated Wound package, but Ribbon Wound.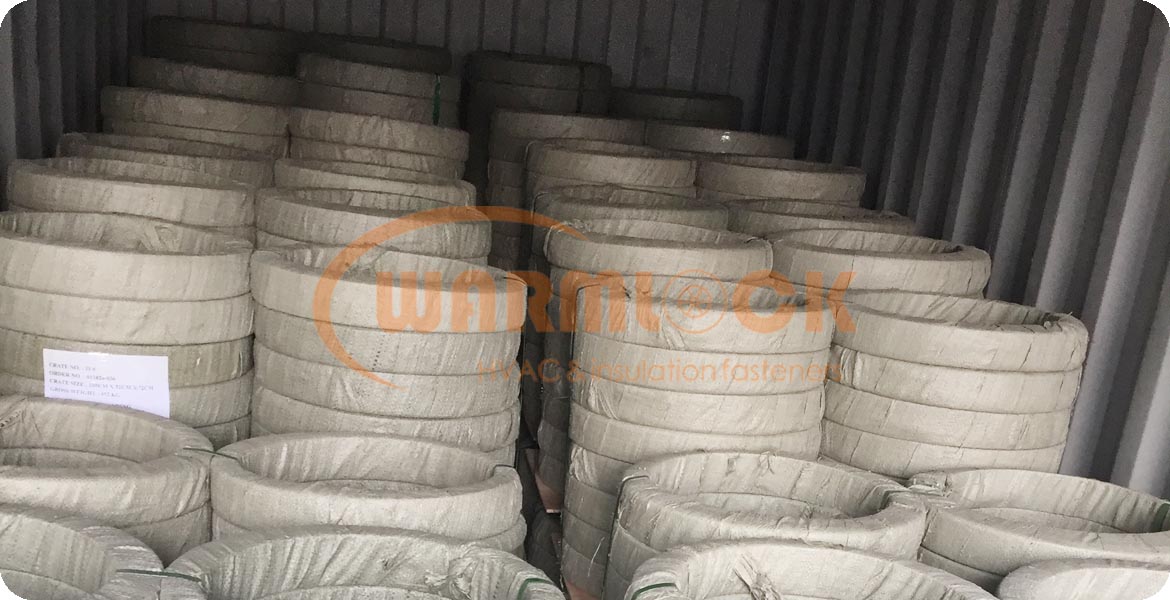 We make the following coil widths for Oscillated Wound stainless steel strapping -
3 inch ( ie, 76mm );
2.5 inch ( ie, 64mm ).
Inside diameter of Oscillated Wound strapping: 16 inch ( ie, 406mm ).
Warmlock stainless steel strapping is available of material 201, 304, 316, 316L, 317L etc.. And can be supplied to clients in complete sets with accessories including tooth buckles, wing seals clips, toggles.